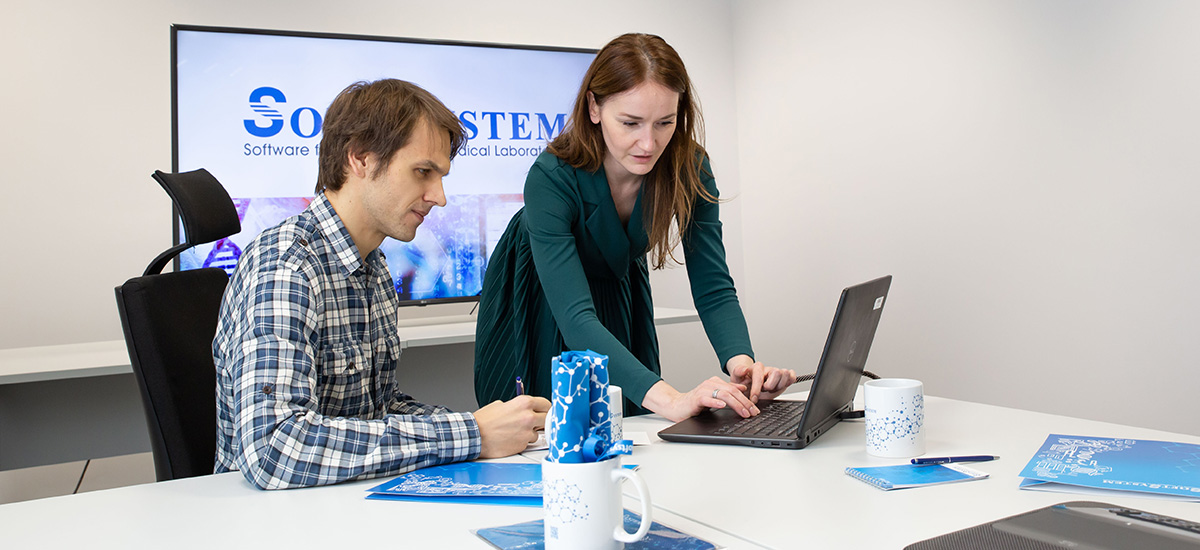 Our company's headquarters is located in Rzeszów, but we also have a branch in Lublin, where testers, programmers and analysts will find employment. The Recruitment Department coordinated all recruitment processes from the headquarters office, but since 2020 we have been recruiting remotely via the Webex system. As a result, candidates have more flexibility in choosing the appropriate meeting date for them.
The recruitment process depends on the position for which we are looking for potential candidates. In most cases, we invite them to a technical qualification interview. However, sometimes the recruitment meeting is preceded by an entrance exam. The Recruitment Department keeps our candidates informed about the specific process.
We are the company developing software for hospitals, laboratories and other medical facilities. Therefore, these are not only technical people, such as programmers or database administrators, who will find employment in our company. We also hire candidates with medical, biological or biotechnological education. We are often looking for people for the positions of analysts or software testers.
For each of us, the first job or its change is a great experience full of new challenges and unknowns, so we try to make new employees feel at home during the first days in our company. The onboarding process lasts for two days, during which new hires undergo health and safety training under the watchful eye of an inspector working in our company and learn the most important rules, procedures and internal systems that they will use in their daily work. Of course, we always have a set of company gadgets prepared, which we hope will also make the first moments in our company pleasant 😊
On our website, in the Career – Job offers tab, you will always find an up-to-date list of recruitment processes that we are currently conducting. We also encourage you to follow us on social media such as LinkedIn, Facebook or Instagram. There you can get to know us a little bit from "behind the scenes"😊