Project Open Transplant
Risk stratification in the process of organ transplantation - research and development works on algorithms and an IT platform for transplant units

Read more...
Project R&D Center
The building of Research and Development Centre for ICT Medical Technologies.

Read more...
Project MRI
R&D works on a development of an expert system dedicated to analyze qMRI data from breast cancer tissue.

Read more...
When it's cold outside, the snow creates a perfect scenery of winter atmosphere with a completely different view of our brand-new R&D Center this winter.…

01/2021 It's here! It took a lot of effort, but it was worth it 🙂 The Grand Opening of the Medical ICT Technologies R&D Center…
NEW PRODUCT
LIMS
User-friendly and modern LIMS system
User-friendly and easy-to-use LIMS system - harmonizes and improves the work of each laboratory. Due to its wide configuration possibilities, it can be successfully used in laboratories with different activity profiles - medical, environmental and industrial laboratories. The system enables planning and supervising the course of work in the laboratory thus saving time and also reducing the costs of running a business. Integrated with other applications such as Documentation, CAPA or Training, it can create a coherent solution supporting quality management in the laboratory.
The software can be delivered in the cloud or installed locally using the customer's infrastructure.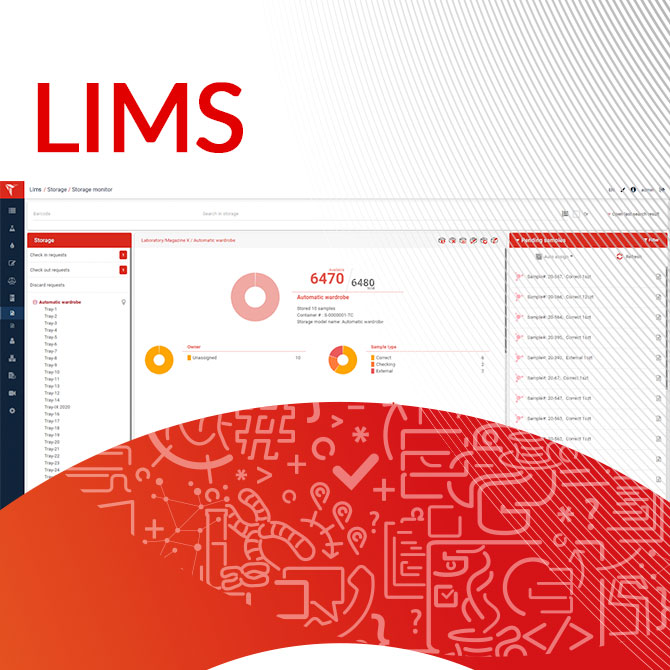 ISO 9001:2015
Design, development and sales of software for medical institutions.